In this review, we are talking about Nolah adjustable base and its unique features.
The adjustable bed become one of the most common items in any bedroom in 2020. Because it is identified as the most comfortable bed type due to a lot of good reasons. Adjustable bed frames provide many health benefits to the users while offers good sleeping. Those are very popular bed types among elderly people as well as couples.
Nolah is a trusted sleep technology company and it is one of the top brand names in the bedding industry. They are making super comfortable mattresses, adjustable bed frames, and other bedding products to the world. They have already thousands of happy customers.
Get the Nolah Adjustable Base
Free Shipping
Easy 15-Min Set Up
Made in the USA
10 Year Warranty
Disclosure: This is an affiliate link and I get paid a commission if you purchase. Thanks in advance for your support.
Buying Guide of Nolah Adjustable Base
Nolah adjustable bed base comes to the market in two different models as a standard base and massage base. The standard model is ideal for the people who are looking for a high quality basic adjustable base at affordable prices. But, Nolah Adjustable Base w/massage is great for the people who are looking to by a high-end adjustable bed frame with all features.
Design & Construction
Almost, Both models are the same in construction and made by high-quality rain forced steel and using the German-made noise-free motors. Also, Bed sizes are the same in both models.
Nolah adjustable base can be used with any open cavity bed frames and mattresses. Also, it can be used with or without foundations or box springs.
There are six height-adjustable legs consist of the base. So, you can easily set the bed height according to your necessity. If you need more under bed storage, you can set the leg heights up to 13 inches.
Head & Feet Incline
Nolah adjustable base offers maximum head and feet inclination. So, You can set your comfort sleep position very easily from its wireless remote. Also, It has dual motors to incline the head and feet position individually.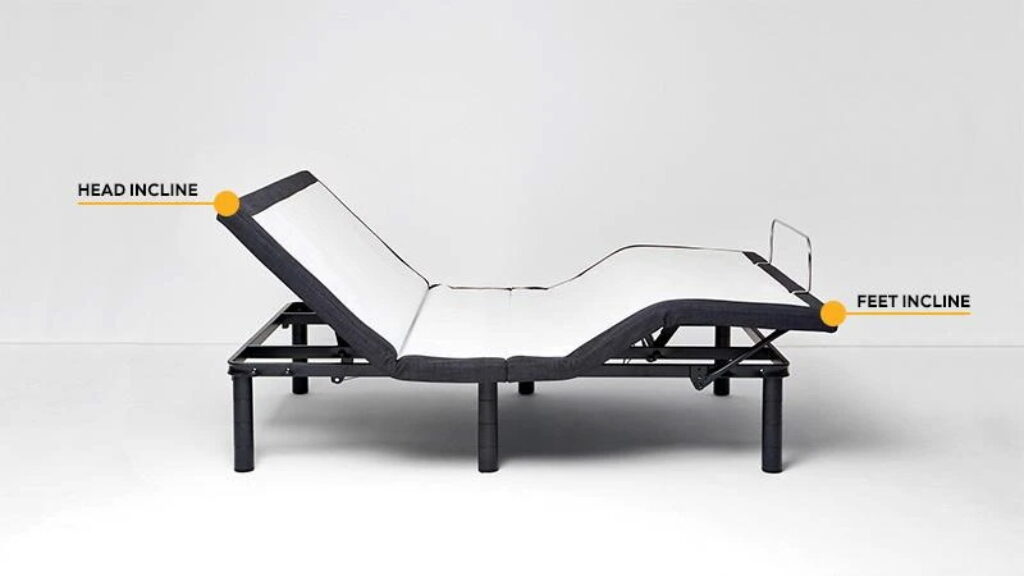 Head & Foot Massage
This feature includes in the Nolah full-feature model (Nolah Adjustable Base w/massage). It provides head and foot massage in three different intensities. This is perfect for relaxing and releasing your body pain at the end of the day.
Wireless Remote Control
Nolah Adjustable Base w/massage comes with the fully functional 14 buttons wireless remote control with pre-programmed Zero-G, anti-snore and flat position along with three programmable positions. So, it helps to quickly adjust the bed to our favorite comfortable position.
Sleeping on a zero-gravity position provides many health benefits such as pressure relives, reduce body pain, and ergonomically correct our spine.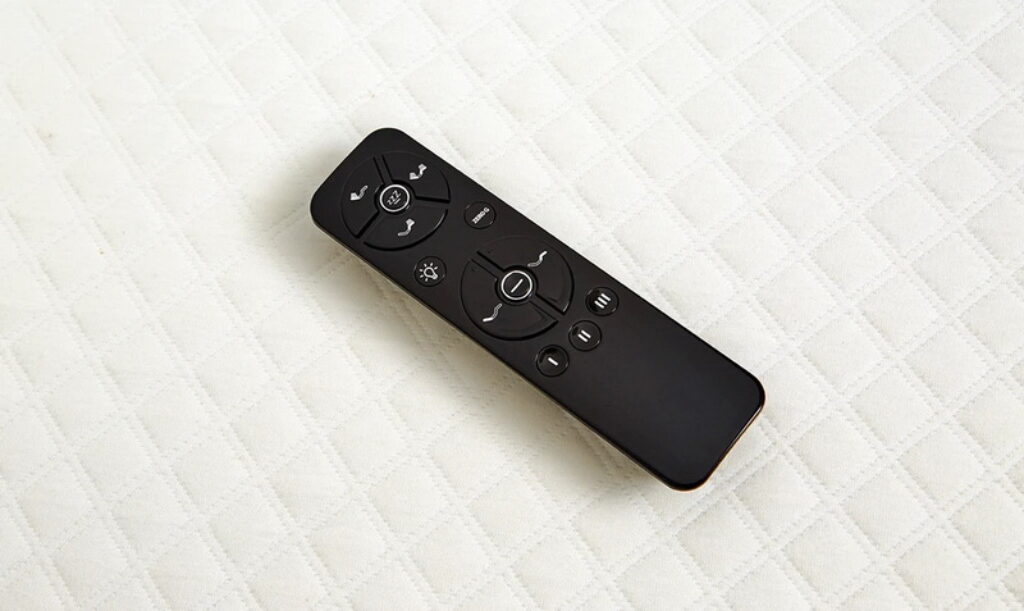 Dual USB Ports / Under-bed Lighting
Additionally, Nolah Adjustable Base w/massage comes with the Dual USB chargers and under-bed lighting system. The USB ports are great for easily charge your phone at night. Also, under bed lights help you get out of the bed without wake up your partner.
Sizes & Price
Mainly, there are three sizes of adjustable bases made by Nolah. Prices differ with the size. Generally, Nolah adjustable bases are on the cheaper side compared with other brands.
Twin XL (38″x80″x15″)
Queen (60″x80″x15″)
Split King (76″x80″x15″)
The Twin XL is great for toddlers, children, or single adults. The Queen and Split king adjustable bases are great for couples.
However, if you can't afford the price, The official Nolah site offers you to pay the price in 6, 12, or 18 months installments through Affirm financing.
Pros & Cons
Pros
High quality materials
Well built
Mattress retainer bar
Affordable price range
Monthly paying option available
Long warranty period
Cons
Not offering trial period
No return policy
Not Offer Lumbar Support
No App control
Final Verdict
Nolah adjustable bases are solidly built, high-quality bed bases in the industry. We highly recommend Nolah products for the people who are are more concerning about quality. From both models of Nolar adjustable bases, we recommend buying Nolah Adjustable Base w/massage. Because it comes with great features more than a standard bed base.